OOH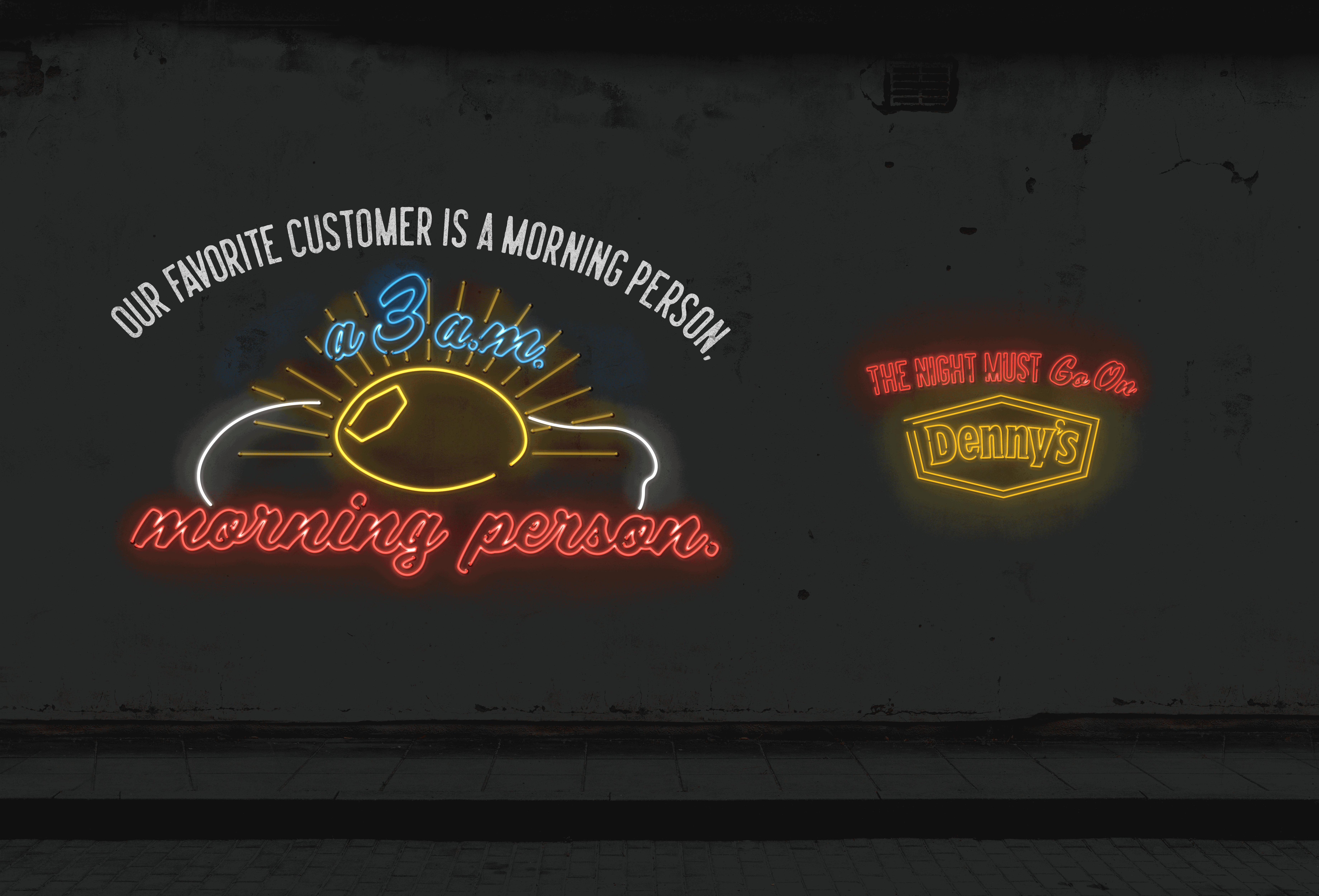 INSTAGRAM
INNOVATIONS
NIGHT À LA MODE
ACCESSORIES
the blackout box
what's in the box?
the memo
the munchies
A pre-chosen Burger or Sandwich of your choice.
Fries
An orange juice box
Complimentary Earplugs
(you can thank us later)
HOW DO YOU GET the box?
Pre-register to become a Denny's Family member.
Once we have your credit card and delivery information on file, you're all set for when you get hungover.
Just text the hungover emoji to KEE-PIT-DOWN and we'll deliver the Blackout Box to you.
CW

: PRATIBHA GAURI NIGAM
AD:

ADAM DUBRELIER